Buyer's guide : Navigating the buying process in a world of costant innovation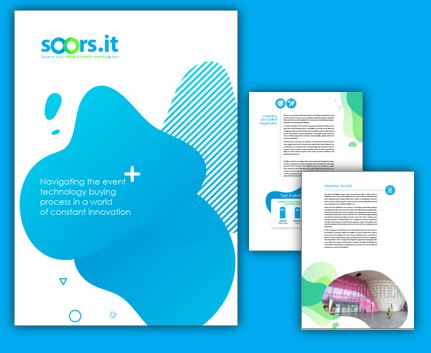 Tweet
With hundreds of solutions and functionalities evolving at a fast pace, sourcing the right software and event technology can be complex, time-consuming, overwhelming.
This buyer guide highlights the diversity of technological needs depending on the format, audience and objectives of your events and will help you find the right fit using
soors.it
search and comparison engine.
To create this buyer's guide we looked for a methodology to "navigate" the world of virtual and hybrid event platforms using feedback from event professionals and from soors.it. This is how we came up with the radar chart event, aiming to picture the main functionality pillars in a visual and synthetic way to easily identify the needs and priorities (ranked from 1 to 5) for a given type of event.
Download the buyer's guide now
Tweet
soors.it is a comparative tool listing all-in-one virtual event platforms to help event planners compare and choose the right technology and software that meet their virtual conferencing and meeting requirements.